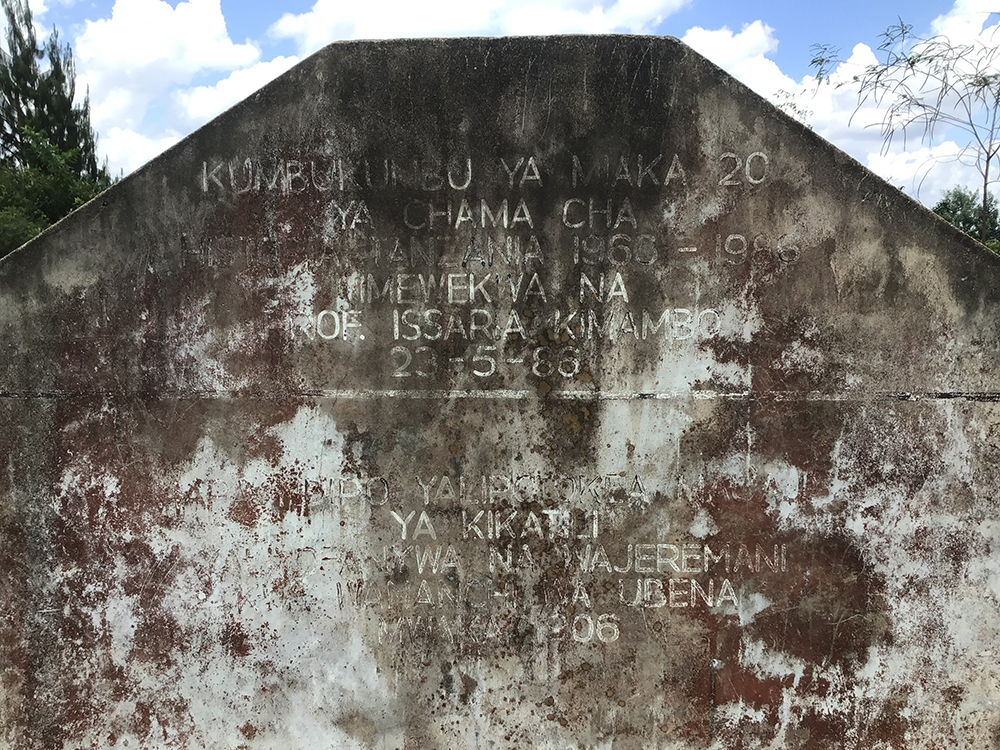 LOCATION
Tanzania (Kalenga Historical Site, Isimila Stone Age Site, Yakobi, and Utengule Majimaji Sites)
SYNOPSIS AND POSITION
Tanzanian professional historians and heritage experts have taken an active position in explaining the wealth and importance of historical and heritage sites. Alongside these professionals is another group of people operating in the name of 'tour guides' whose responsibility is to tell stories about the sites and the material collections therein. These professional practitioners have expropriated the voices of local communities by taking over the duty of narrating the past. It has been revealed in this project that local communities who are the custodians of the histories of the sites have been marginalized when it comes to the narration of their own past. Whatever professionals consider important about the sites may not necessarily be important in the perspectives of the local communities. During focus group discussions with indigenous people living around the sites, it was noted that local communities are not satisfied with the professional operationalization of the sites. They feel isolated from not only telling about their past but also in the conservation and management of the sites.   The on-site dialogue between professionals and the local community came up with a multiplicity of voices from both sides as to what they think are the better ways of having a common understanding of the histories/stories about the sites. Also discussed was on having additional information and traditional materials to the existing histories from local communities especially traditional connoisseurs. It was observed that there is a lot of sensitive stories from the indigenous community that are out of sight from the professional outlook.
OBJECTIVES AND METHODS
The Objective of the activity is to create not only a forum for discussion on matters about the past based on the material expressions at the site but also negotiated knowledge generation from below that would be archived and transferred to the next generation. In tandem with the Imagining future objectives, the dialogue at the site (s) will also enhance memorization and agreement about the past and how the present and the future are true reflections of the past. By engaging local communities who are undoubtedly marginalized from their own past, the project would re-shape our understanding of exactly are the histories and stories told about the sites and how are the sites connected to the indigenous people around. Or, what else is of more historical and cultural importance according to local communities than the sites as historical landscapes. The economic benefit of the sites to the local communities is another issue of concern in this study. Methodologically, the project was conducted in the framework of community archaeology, seeking to capture and archive local voices about their heritages to which they are custodians. Project participants, both professionals, and local community representatives had a dialogue in form of interviews and focus group discussions, leading to a consensus/dissensus on the questions under discussion. The aim was among others to create common grounds between professionals and local communities concerning the interpretation of and which history/story matters about the past.