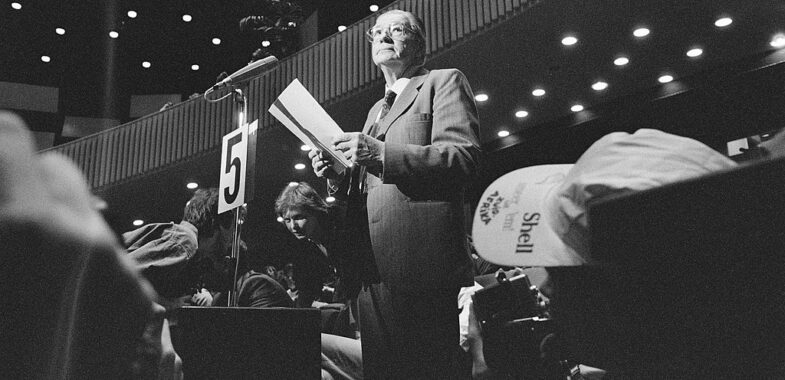 LOCATION
South Africa, Cape Town, and Johannesburg
OUR TEAM
Mark Kaplan, Project lead and Filmmaker / Producer
Horst Kleinschmidt, Co-Producer, Main Participant in the film
SYNOPSIS AND POSITION
The project is mainly a production of a documentary film titled: The Righteous Revolutionary, based on the story of the Reverend Beyers Naude. 
Bearing the Cross of Resistance – a journey in search of justice in Apartheid South Africa
Beyers was both a public persona and a man who operated in the dark – a key member of the underground resistance to the Apartheid regime.
We are able to tell his story because his closest collaborator and confidant, Horst Kleinschmidt, has an incredible archive revealing the struggles Beyers faced, the decisions he made, the secret ways he communicated with others, both inside and outside of the country when Beyers himself was under banning orders and heavy surveillance.
The main objective is to bring to light an important phase of the struggle to overthrow Apartheid and to reflect on the relevance this has in contemporary times. The information that we have unearthed through the unique archives we are drawing on will be of significance not only in South Africa but globally, especially as it will explore the extensive links that were forged internationally, to defeat Apartheid.
OBJECTIVES AND METHODS
We will be drawing on archival material in line with the specified confidentiality parameters that are already in place with those archive collections, as described in the accompanying statement by Hors Kleinschmidt.  
Participants will be approached to provide us with an in-depth interview to be able to better understand your historical contribution to this story. We have asked that they provide us with access to their personal memorabilia, photographs, newspaper articles, home recordings, and the like for integration into our filmed material.  We anticipate that the interview will roughly be of two to three hours duration. It is also possible that we will then come back to them at a later stage for a follow-up interview.
We will be approaching participants to share reflections and memories based on their own unique contact with Reverend Beyers Naude. We understand that such contact, at the time of the struggle to overthrow Apartheid, exposed the participants and others in the struggle to extreme personal risk and that some of the information they may wish to share may have been kept secret until now. We, therefore, encourage the participant to consider carefully what they are prepared to share.
The data collection will take place across many locations in South Africa, Including Cape town and Johannesburg. And at Stellenbosch University's Beyers Naudé Centre for Public Theology (who have given written authorisation for us to film archive material they hold on Beyers Naudé).
WORKSHOPS AND EVENTS
I participated in the Imagining Futures Tanzania Lab Workshop hosted by Tumaini University Dar es Salaam College and willing to take part in the dissemination workshop at Mgao is planned by the Tanzania Lab