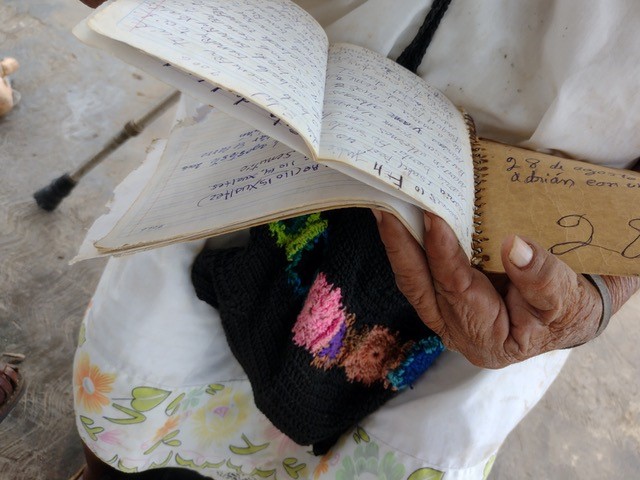 Location
Sotuta, Yucatan, Mexico.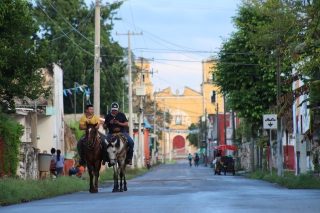 Synopsis and Position
This project will integrate living and archiving in a Maya community in Yucatan, taking as inspiration the cyclical understandings of their calendar system to nourish their renewal of traditional practices of husbandry, resource management, cooking, and memory building. Observation, tsiikbal (conversation), and documentation among families, friends, and neighbours will be weaved together by young participants throughout the Haab' or solar year, to integrate intergenerational dialogue, collective self-representation, and self-archiving into their daily lives.
Objectives and Methods
Through workshops that will follow the Tzolk'in count of 260 days (the time it takes for corn to mature), the community will gestate a transmedia archive from text, audio, video, and image with memory objects, such as embroideries, and interventions in public spaces. The archive seeks to be a source of inspiration, reflection, and agency, and it will be a central tool in the regenerative agroforestry school and the women's kitchen gardens initiative for food sovereignty as they counter the threats of climate change, urbanisation, poverty, migration and the abandonment of agricultural and culinary practices. With this, we seek to foster a way of experiencing the present, with a consciousness of its ties to the past, and an understanding of how one can shape the future.
Workshops and Events
01 December 2022 Open Workshop. Sotuta, Yucatan
10 April 2023 Open Workshop. Sotuta, Yucatan
18 August 2023 Open Workshop. Sotuta, Yucatan
Activities
11 October 2022 First harvest of memories. Sotuta, Yucatan
31 October 2022 Memory harvesting. Sotuta Yucatan
20 November 2022 Memory harvesting. Sotuta, Yucatan
Photos from the left: Gathering the first harvest of maize, © Maria Jose Rivera Javelly;  Making the Isuaj, the tortilla made from the first harvest, © Maria Jose Rivera Javelly;  Illustration of the arnica plant and its medicinal uses, © Olin Moctezuma-Burns; A box of medicinal herbs and soaps, © Olin Moctezuma-Burns