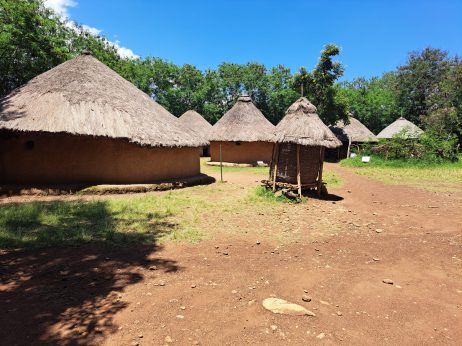 Location
Kisumu City, Kisumu County Kenya
Synopsis and Position
The National Museums of Kenya is a government agency established under an Act of Parliament, the National Museums and Heritage Act, 2006, with the mandate to collect, preserve, study, document and present Kenya's past and present cultural and natural heritage. This is for the purposes of enhancing knowledge, appreciation, respect and sustainable utilization of these resources for the benefit of Kenya and the world, for now, and posterity. This project is aimed at protecting cultural traditions of the Luo Community of western Kenya – folklores, riddles and traditional music. Folklores, riddles and music were at the heart of Luo cultural heritage. Folklores were about heroic selfless acts which bestowed in younger people a deep sense of community service, riddles were primarily for entertainment and bringing people together and traditional music was used to celebrate good harvests, mourn the dead and celebrate victories of whatever kind.
Objectives and Methods
A country like Kenya has ethnic diversity which in most cases breeds negative ethnicity.  One of the long-term aims of this project is to use the output to encourage better ethnic tolerance and enhanced cultural understanding.  Archiving performances of oral traditions of the Luo community to keep the fast-disappearing traditions.
Methods include documentation of folklores, riddles and traditional music.  Documentation of the art of making musical instruments. Producing documentaries and working with school groups in disseminating the results.
Workshops and Events
5th November 2022, first recording session of oral traditions during utamaduni mtaani event in Rambula Village, Siaya County.
18th December 2022, Rusinga Cultural Festival, Mbita Hioma Bay County
Activities
October 7th, 2022, sensitisation workshop bringing together elders, AGES group and select number of schools in Kisumu County.  This activity will be held at Traditional Homestead Kisumu Museum.
Photo captions (top left and right) – George Ondeng, Timonson Jairus Agiver Bwanah and the AGES team in Kisumu Museum Kenya during rehearsals in September 2022; (bottom left) – Kakapel Primary School perfroming a dance at Kakapel National Monument; (bottom right) – Age groups performing Luo dance at Kisumu Museum; All images © George Ondeng