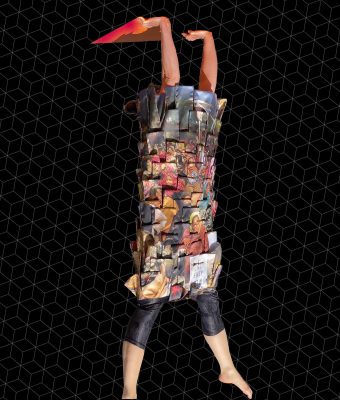 Location
Kolkata, Delhi, Patna, Ranchi; India and London; UK
Synopsis and Position
The project builds on and expands two ongoing projects by the project team. These ongoing projects are looking at two protests in India: Shaheen Bagh sit-in peaceful protest started to oppose the discriminatory Citizenship Amendment Act and National Register of Citizens, 2019 and Farmers Protests near Singhu border against the Indian Agriculture Acts of 2020. The proposed project plans to expand this ongoing research in three ways. Firstly, it will curate artefacts from other similar protests sites (viz. Ranchi, Patna, and Kolkata) in India opposing the Citizenship Amendment Act 2019, and feeds into the existing digital archive.
Objectives and Methods
The aim of the project is to create an innovative digital archive to curate artefacts of various resistance movements. To do so, the project has four objectives:
To map additional sites (Ranchi, Patna, Kolkata), conduct interviews and document artefacts from protests there;
To curate additional archival materials from diasporic solidarity groups in the UK in support of the Farmers Protest;
To create a collaborative platform of digital archive for progressive transnational movements like BLM Movement, Palestine Solidarity Campaign and Kill the Bill Movement;
To integrate artistic artefacts and performative approaches in the archive, and in its dissemination.
Methodologically the project will rely on ethnography by particularly focusing on oral histories. Through in-depth one-to-one interviews, the project will focus on the life histories of key actors including their family lineage, caste, profession, and religion to map the socio-economic composition of protestors.
Workshops and Events
November 2022 – Launch Event, UCL (TBC)
January 2023 – Artistic Exhibition of Artefacts- Kings College London (TBC)
April 2023 – Round Table and Audio-Visual Exhibition- UCL/ Royal Academy of Arts (TBC)
July 2023 – Closing Workshop
Activities
October – Ethics Approval
December – January- Fieldwork
March – Website