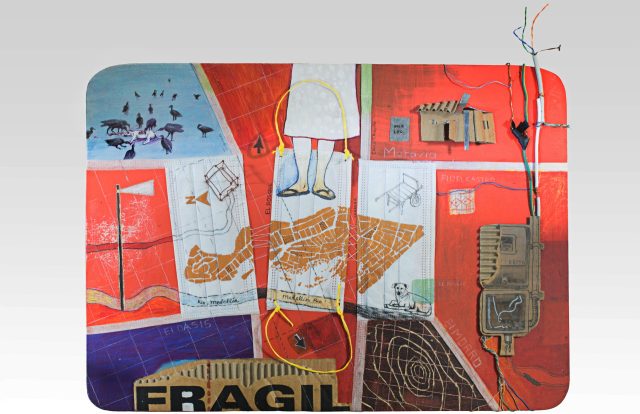 Location
Medellin, Colombia
Synopsis and Position
This project challenges narratives about stigmatised communities and places while engaging in creative, yet critical, responses to the present and exposing alternative paths to the future. We propose living archives as a decolonial methodology to re-centre life to imagine forms of living heritage based on relational forms of thinking and being. This approach accounts for the everyday interactions, the polyphony of (hi)stories and the multiplicity of spatial practices often silenced. We will focus on two intertwined strategies of co-creation: gendering the archive and weaving (hi)stories of reclamation to reframe a repository of urban memory and living heritage into a process of collective imagination to counteract the existing enduring eviction threats.
Objectives and Methods
This project aims to co-create a living archive for Moravia using collective mapping for imagining gendered urban futures, textile practices, audio-visual material, and historic photos. We use a  living archives approach to reveal the process and practices of memory transmission in MoraviaBuilding on years of partnership and collaboration with the Centro de Desarrollo Cultural Moravia (CDCM) this project aim is threefold:
To trigger mapping practices that trace memories of displacement and reconstruction to co create alternative urban futures.
To reveal the archival significance of embodied knowledge and collective experiences of intergenerational memory transmission using textile practices, audio-visual material, and historic photos.
To expose narratives of reclamation of the historic role of women in neighbourhood building processes to leverage new spatial imaginations of gendered urban futures.
Workshops and Events
To be confirmed
Activities
Inventory of existing textile practices, audiovisual material and historic photos of the Neighbourhood
Preparatory meeting + Digitalization of the new collection of maps and pictures
Co-design of participatory mapping activities
Collective Cataloguing of existing material to be intervened and performed
Coding website prototype
National exchange of sewing woman
Participatory mapping and co-design of gendered urban futures
Report writing
Exhibition artefact making
Itinerant Exhibition display
International event with REDESUR and the Global Platform to the Right to the City to showcase the results