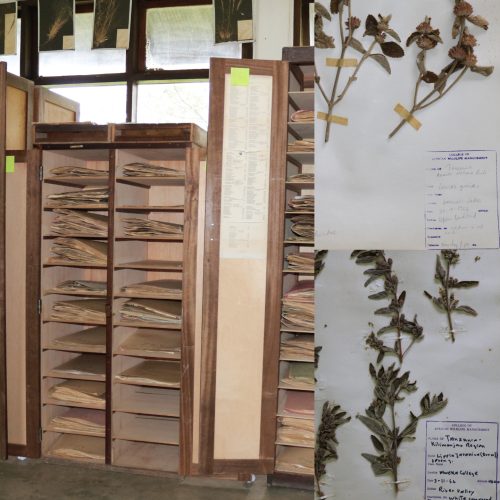 Location
Moshi,
Kilimanjaro Region, Tanzania
Synopsis and Position
Despite the wealth of Mweka herbarium (from the College of African Wildlife Management, Mweka) in terms of botanical collections (ca. 6000 specimen), access to these collections has been for more than 50 years constrained to physical access. This situation exposed the collections under threats of deterioration because of increased physical handling. Additionally, physical access currently practiced hinders remote access of collections by users for research and learning. Therefore, this project seeks to digitally and physically improve preservation of the collections deposited at Mweka Herbarium for research and educational popularization without risking the quality of the original specimens.
Objectives and Method
The overarching objective of this project is to digitally and physically preserve the botanical collections deposited at Mweka Herbarium to improve learning and research. Specifically, the project aims to:
Ascertain collections of plants with high ethnomedicinal values and endangered conservation status,
Update the taxonomic information of specimens deposited in Mweka Herbarium,
Archive a digital copy of the original specimens to minimize deterioration from physical handling,
Strengthen the capacity of Mweka Herbarium to manage botanical collections and data both physically and virtually, and
Showcase the created knowledge, and accessibility of digitally archived botanical collections by stakeholders.
Workshops and Events
Conduct a workshop to familiarize the project team members with the project, milestones, and timelines [ 21- 22 November 2022]
Others to be confirmed
Activities
Prepare a catalogue information and a local repository system to increase accessibility and usability of botanical collections [23 November 2022 – 22 January 2023)
Digitize handwritten notes on specimen sheet and update taxonomic information for each specimen
Capture quality digital images of specimen and make a catalogue of images
Sharing of datasets