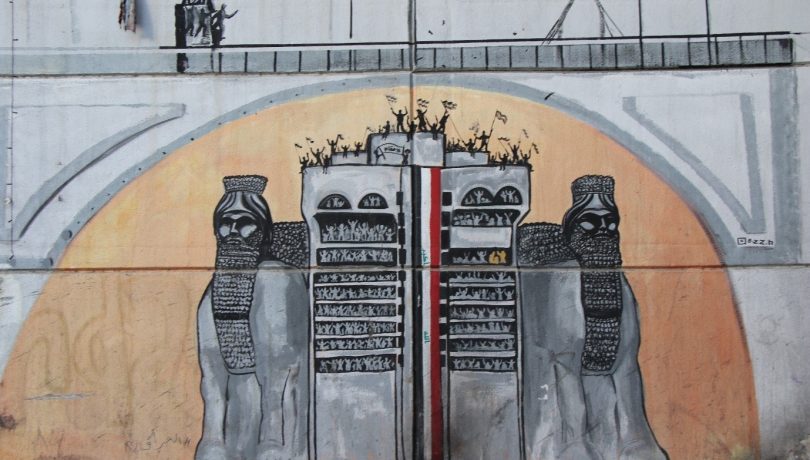 SYNOPSIS AND POSITION
Recent political events in Iraq, including protests, have seen artists and activists engage in artwork produced to represent alternative visions of the country. Whilst thousands of artwork have been produced to contest Iraq's politics, those images and representations have not been analysed or documented. Taken together, they represent the collective memory of Iraq's youth who have sought to craft a politics free of sectarianism, corruption, and religious dogma.
OBJECTIVES AND METHODS
The project is designed to create an archive of artwork and artist perspectives associated with political expression. A bi-lingual website will showcase how artists have used the rich histories of Babylon, Sumer and Assyria as well as Islamic representations to explore how art is deployed in negotiating narratives of Iraq. Interviews with Iraqi artists, including in the Diaspora, who have produced artwork, will be interviewed and their perspectives will be integral to documenting recent events in Iraq. 
WORKSHOPS AND EVENTS
An end of project webinar is planned.

 
ACTIVITIES
A bi-lingual and interactive website will be produced which will act as an archive of art and protest in Iraq.