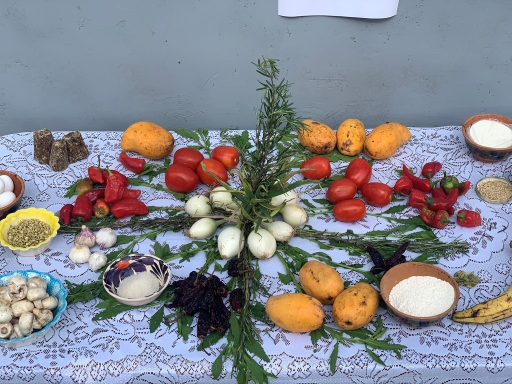 Location
Santo Domingo Tomaltepec, Oaxaca, México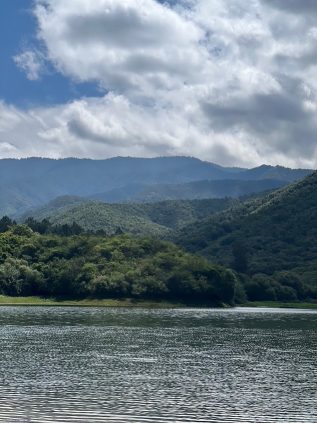 Synopsis and Position
Cocina CoLaboratorio (CoLaboratory Kitchen) is a transdisciplinary project that gathers creatives, farmer communities, scientists and cooks around the kitchen table to exchange knowledge, design and take action towards sustainable food futures. A test ground for ideas that conciliate land restoration, food production and better livelihood in rural and peri urban areas. A collaboration between research institutes from the Autonomous University of Mexico (UNAM), local and international universities, civil organizations, and individuals from different backgrounds.
The project is part of the Food Art Research Network and the Green Art Lab Alliance. Winner of the "Climate Action Challenge" from What Design Can Do 2018, recipient of "Premio William Bullock 2020" for critical museography., and winner of the "Global Challenge 2021" from Architecture-in-Development.
As part of Cocina CoLaboratorio, the Biocultural Living Archives (BLA) initiative was conceived as a mobile and organic community archive parting from the principles of critical museology, social/participatory art, and site-specific social design. The BLA sets up devices for exchange and networking, a window for cultural diversity, collaboration, and participation, within the framework of local food systems.
Objectives and Methods
This platform regards the kitchen as a co-creative space where people are connected through growing, cooking, tasting, sharing, and experimenting. Aspirations and actions are shared and undertaken around the kitchen, mixing world views, knowledge, practices and produce through different activities and programs catered to specific sites and cultures.
The objective of this project through Imagining Futures is to create a methodology with, for, and in the community of Santo Domingo Tomaltepec to strengthen, expand, and perpetuate the Biocultural Living Archives. The resulting "Collective Archivism" toolbox will offer political strategies for territorial defence and to inspire sites of Loma Bonita and Xochimilco. This will be done by integrating four avenues or axes of "collection" that will permeate the practice and analysis of the BLAs: memory, senses, emotions, and movement. By capturing a broader range of human experiences these axes can trigger a space for community members to own, rescue, revive, and re-imagine their experiences, knowledge and stories – along senses of ownership and agency. This in turn can bolster the BLA with the "collection" of meaningful participative exchanges under targeted topics that can bring about clearer strategies for political action and biocultural conservation.
Workshops and Events
Mapping of possible sanctuaries for the Biocultural Living Archive and "Forgotten Plates" activities for November (15-30)
"Possible futures" event for January
The Biocultural Living Archive as a political tool for March
Activities
To be announced shortly – potential field activities for November, January, and March
Photo captions from left clockwise: Mole Tamalmade by Doña Inés (© Daniela Sclavo); Chile tabiche at Doña Ines' House (© Daniela Sclavo); Maize for cooking atole (©Sharon Aguilar); Seed Bank Trolley at Santo Domingo; Two photos from an Art Exhibition on the Biocultural Living Archives of Santo Domingo Tomaltepec; (all 3 ©Mariana Martínez Balvanera)