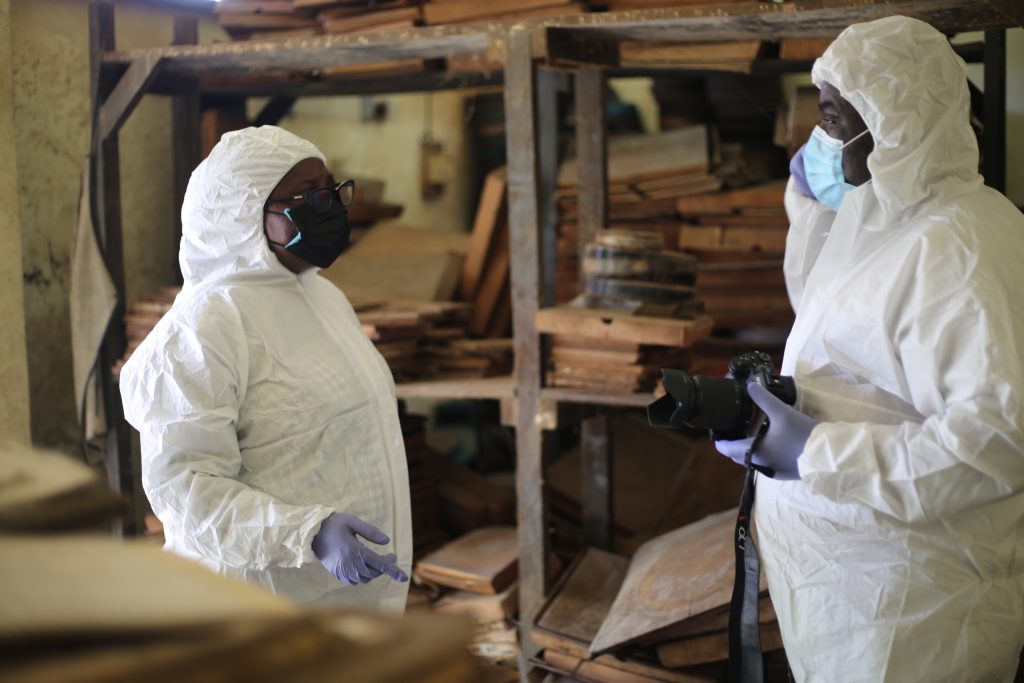 LOCATION
Ghana Broadcasting Corporation-Accra, Kumasi, Takoradi (Ghana)
SYNOPSIS AND POSITION
In 1988 fire destroyed parts of the audio-visual library of GBC which materials, including the popular Osofo Dadzie drama show which run from the 1970's -1980's.
Osofo Dadzie is thought to have mirrored Ghanaian national consciousness in terms of contemporary issues of the era. Sadly, it is now only a cherished memory for the generation who watched it as the few materials salvaged after the fires are trapped in an inaccessible technology.
Through audio-video documentation, collection and digitization of the surviving materials, this project aims to revive memory, and create access to this cherished program, for today and future generations.
OBJECTIVES AND METHODS
The main objectives of this project are to engage in an audio-visual documentation, cataloguing, cleaning and digitization of remnants of Osofo Dadzie television program which run on Ghana Television from the 1970's through to the mid 1980's and make it easily accessible.
ACTIVITIES
Signed agreement with GBC to access its library facilities (Accra-19th August 2021)
A visit and search through National Audio-Visual Library/Archive (Information Services Department-Accra) June 2021
Interviews Mercy Ofei, (Early Actress) Joris Wattenberg (First series writer), and Moses Gyapong (Floor Manager/ Director) Accra, Takoradi 6th, 9th -10th July 2021
Production of a documentary film – watch a clip here